Ω 14.




THE TOWN OF PALADY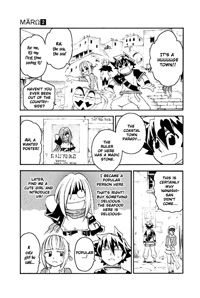 The ÄRM dealing between the old seller and Palady's prince, has ended successfully. Even if at the begin he was unwilled, the prince accepted to buy the ÄRMs in order to protect his town from Babbo's presumed fury.
In the meanwhile, Kai, Inga, Elisa and Babbo reached the town and saw that for the town of Palady, Nanashi was wanted, because in all the walls there were some posters with "wanted" written on.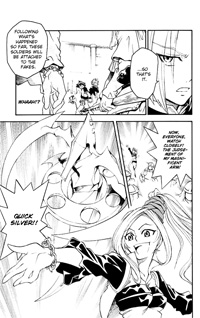 It was the reason why Nanashi didn't want to go there with them, he was wanted!
Kai was wondering if it was the same for him, when, the prince's soldiers arrived, and seeing Babbo, they took it and his companions to the palace. Prince Hyun was surprised seeing that who wanted to destroy again MÄR Heaven were just a group of few guys, so all of them were arrested.