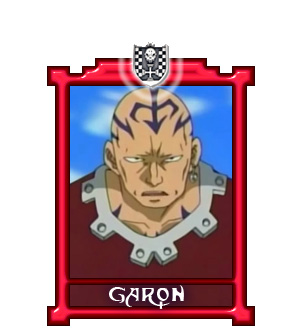 Garon is the first Bishop who fights against the team MÄR.
Pano and Reno's father, he's a brave and quiet person, who has an incredible strenght that he developped training for many years.
He's not that proud, and he compliments with his enemy if it's necessary and he thinks that he deserves to fight against him.
>> SPOILER <<
In the anime Garon dies because of King, but at the end he comes back to life thanks to Ginta and he went to live with his son and Jack's family.