AKT. 36





FIGHT IN THE LAKE CITY (3):
NANASHI'S STRENGHT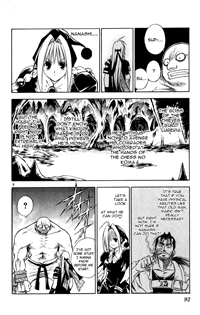 Dorothy and Nanashi were in front of a Chess no Koma, his name was Orco .
The giant, endowed with a great strength (and with a little brain) attacked the both of them as mu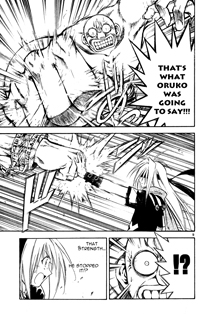 ch as he could, but neither Dorothy nor Nanashi let themselves been surprised, on the contrary..
Nanashi was joking and he wasn't serious about his opponent, risking several times to be hit (but never seriously), and this fact made Dorothy think that it would have been better for her to be the one to handle this, but the blond boy disagreed with his usual crafty smirk. He had told that he would have handled Orco, and so he did. He approached the hulk and first of all he asked if he was the one who had destroyed Vestory; Orco obviously answered he was, he and his comrade named Gillom had been those ones that had done it, because they liked to see the people suffering, and according to them everybody must die, or better, the purpose of the Chess no Koma was exactly to make all the useless people disappear.
With those words, Orco signed his death sentence, Nanashi had spoken straight as to this matter, and the Chess flied into a rage, trying to hit h