These are two doujinshi I drew in February and March 2013 for Valentine's Day and White Day. The stories are located after the events of New Testament Volume 6, so here Kakine is the pure and kind person that killed the part of himself corrupted by his Dark Matter.

I don't know in which way we'll see him again (New Testement Volume 7 will be released in the next two months), but I hypothesized that he has a constructed body made thanks to Cendrillon's help.
A special thanks to the kind Chemis, that translated both of the doujinshi in Japanese!
I'm very grateful and honoured for the great job he did! Thank you with all the heart, Chemis!!



And to you, thanks a lot for reading! :)
VALENTINE'S DAY SAVIOUR
(Pages: 22 + Cover)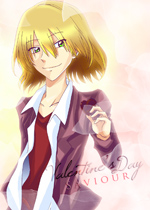 ENGLISH Version: DIRECT Download - Mediafire Link
JAPANESE Version: DIRECT Download - Mediafire Link
WHITE DAY'S MESS
(Pages: 35 + Cover)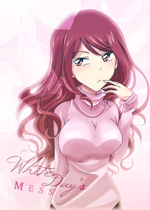 ENGLISH Version: DIRECT Download - Mediafire LinK
JAPANESE Version: DIRECT Download - Mediafire Link