KAIBA CORPORATION
S A C R I F I C E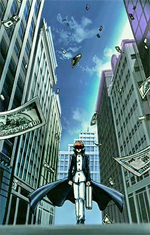 Kaiba Corporation is Seto's Society.
At the begin it was a manufactories society (that interested Chess champions the most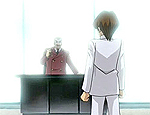 ) but after an outfaces between Seto and his step-father, Gozaburo, Seto will become the proprietary.
Gozaburo gave him the total of 2% of the Kaiba Corp.'s legal actions and challenges him to duplicate the total for ten times in one year.
Seto does it in one day and conquering the other shareholder's trust, he becomes the only possessor of the society.
Gozaburo commits suicide but gossips say that he's dead by Seto's hand. Seto wasn't a killer but he doesn't care about what's in people's thoughts.
D R E A M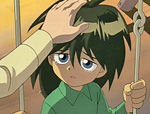 In Seto's hand, his Kaiba Corporation totally changes and becomes a super technological society. Seto's dream is to build thousands of Kaiba Land (luna park) all over the world, where children can play freely.