SETO'S FAMILY
S E T O & M O K U B A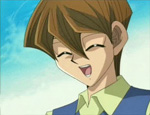 Kaiba's Family is just Mokuba, his younger brother.
Seto and Mokuba's parents died when they were just children, and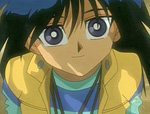 left alone, they lived in an orphanage.
Those were hard days for the brothers, but Seto always protected Mokuba from the other kids that wanted to hurt him, even beating up them too. Day by day Seto achieved their trust because he was a prodigy, a genie, and the other kids admired him when he played Chess, even if Seto was always the winner.
D E T E R M I N A T I O N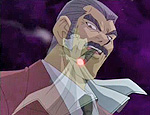 But Seto wanted a family for him and Mokuba too, and when a rich industrialist visited the orphanage, Seto challenged him in a Chess match. Seto's only condition was that if he was the winner, the man would adopt him and Mokuba together. Obviously Seto won the match (cheating) and Mokuba and him conquisted a step-father, Kaiba Gozaburo. Seto didn't know that that man was a devil. The days passed with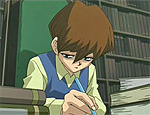 him were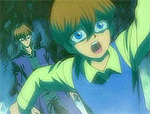 terrible and sad. Gozaburo obliged Seto to do inhumanly studies, torturing him all the day. This situation went on for ten years, when Seto became a mad man, totally crazy and evil.
Seto's heart was pure but Gozaburo made his soul dark. Luckily, thanks to Yugi and his Penalty Game, he was able to return in himself.
M A D N E S S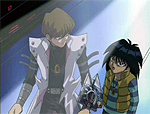 When Kaiba's heart was twisted from the darkness, he hurted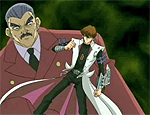 Mokuba many times, even if the real Seto was crying inside his heart. But Mokuba never gave up to save his brother and always stayed by his side. When Seto's heart was free from the darkness and Gozaburo's influence, Mokuba and him can finally be two real brothers and Seto hug him with all his heart and sincerity.
L I A I S O N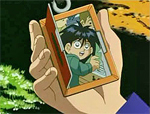 After that experience and Gozaburo's suicide, Seto became a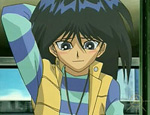 very good brother and a business-man, and never disparts from his pendant with Mokuba's picture (and Mokuba does the same, with the other part of the picture, that figured Seto), because it's like a treasure for him (figurates their liaison), and looking at it, Kaiba never forgets what's important to don't lose himself again.
S T E P-B R O T H E R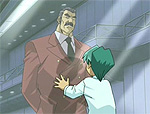 In the anime series Seto and Mokuba have a step-brother, Noah.
Noah was Gozaburo's real son but died in a terrible fatality.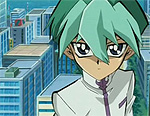 Gozaburo saved his mind but decided to use it for his intents and transfered it in another fake body. Noah never forgave his dad and for this reason, he hates him and Seto and Mokuba too (that "stole" his role) for the rest of his life, when he exploded for his own fault, with the island that hosted his mad plan.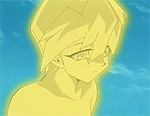 After the death, he understood his faults and he dies quietly.