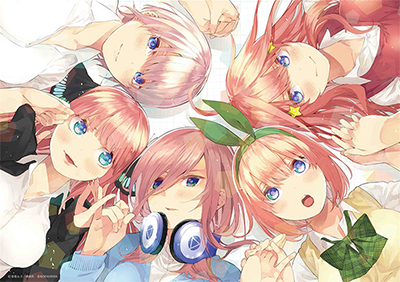 GO-TOUBUN NO HANAYOME
Uesugi Futaro is an excellent student that desperately needs a job to help his family with money, so he has to help to study five girls of the rich Nakano family as their home tutor. All of them are identical sisters but all of them have very different personalities. And, all of them, obiously, fall in love with him.
A flashback shows that Futaro will marry one of the sisters at the end, but who will be the bride?