COULD TEITO BE THE ONE SHE WILL WANT TO LOVE?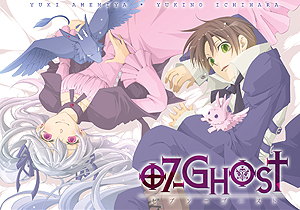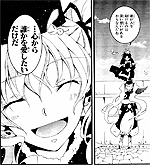 In the development of the story Ouka meets Teito, owner of Mikhael's Eye. But their real first meeting was in their childhood, that they can't remember.
She destructed Teito's home but she hasn't this memory of him, just a strange feeling. She escaped from her palace in order to doesn't follow her father's desires, because he could give to her a fiance.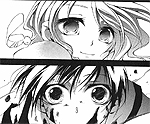 Ouka can't agree with this decision, she wants to love someone with all the heart, someone that she and only she can chooses!!
She's the imperial princess of Barsburg Empire, but she isn't arrogant or full-of-herself, she's just a simple, smily girl that want to live her life in her own way. Also, she has a little dragon called Kururu, but differently to Mikage, she's a girl that can speaks. Mikage (in Burupya version) likes her since the first moment, and Teito was surprised (and a little jealous XD) to see his best friend

that becomes friend of another person in some seconds, especially if that person is a girl.
Teito and Ouka are very similar and surely they can learn something traveling together.
She's very natural with him and Teito hears her voice with attention and interest. They share a fight together and they're a cute team.