All the images I used to realize the header are from the manga, and I found them on Mangafox.com.
The main image is from the cover of volume 8, I made a lot of job to create a complete image of Kise from it... but I'm happy and satisfacted of the result~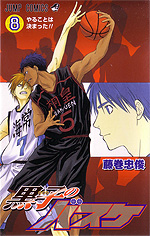 Chibi Kise of the footer is found here.
Kise and Kuroko no Basket are the property of Fujimaki and Shueisha, I do NOT own them.