Ω 11.




GUARDIAN OF ANTIQUITY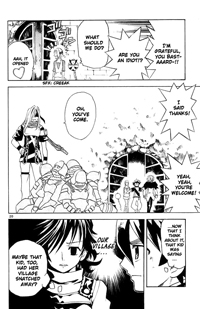 Kai and Mollusk continue to fight with their Guardians, but the first one is surely the strongest among the two, because his Needle Work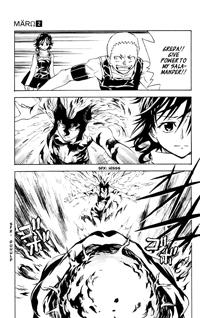 , is strong thanks to the strenght of his user, wheares Mollusk's Guardian can become stronger just thanks to Gelda's flames and power, so that she uses her ÄRM to help her friends.
The battle is very hard and both Kai and Mollusk count in the support of their companions, that are in two different levels: Elisa and Inga help their friend for a right value, whereas Gelda doesn't do that, making Mollusk angry about this, because he claims her help and power. The girl replies thay she has no causes to continue, and that's not in this way that they will save their village, bacause the person who betray it for a Fake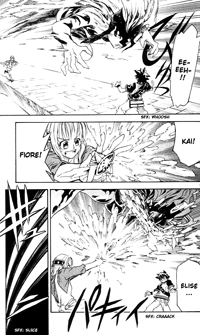 ÄRM was him. Gelda disappears, leaving Mollusk to his destiny (to his defeat).
Kai and the others go out the cave and reach Nanashi. Now their lie is stronger and this battle hepled them to test the skills of their ÄRMs and learn how to use them.
There's something that is still making Kai worried... What was Gelda trying to say, saying that she couldn't save her village? It means that the girl was in his same situation?




















































Marchen Awakens Romance (MÄR Heaven) by Nobuyuki Anzai, anime by TV Tokyo, all rights reserved.
This is a fansite, we don't intend violate those rights.
marheavenj.net since 17.07.2006 (c) 2006 Diana & Dorothy Vietata la riproduzione anche solo parziale.