Ω 7.




INGA'S FATE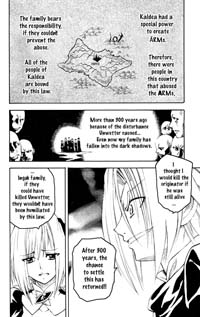 Inga was sure to kill Unwetter in order to reclaim his family, that fall in malice and in discredit because of him, who broke the rules, promulgate the Fake ÄRMs and the evil. The only way to reclaim his family, following the rules, wa to kill the one who did that sin, and Unwetter was clearly alive, so Inga had the duty to kill him.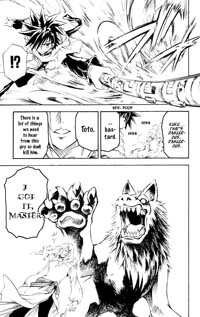 Dorothy was sad and kept telling Inga's story with details, because it seems that she abide him and she was worried for his fate (overall because she could feel his feelings). Inga wanted in every case, discover where his goas was hiding himself, and he had to know it because of his sake of revenge, and the same was for Kai, in order to take back his village and the people he loves.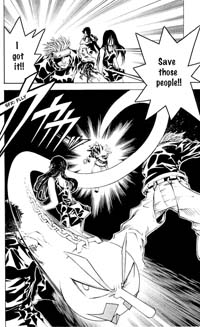 Inga asked to the boy to don't gat on his way, but he wanted to fight too for his reasons, so they, without noticing, collaborated, trying to kill in tandem the Guardian and his three Users.
Inga fought against the Guardian, and Kai against the Users, who were defeated thanks to Babbo. Dorothy and Alviss tried to think to the envoy sent by Unwetter, but this last one wasn't touched by the attacks of the enemy ÄRMs, neither Toto nor the 13 Totempole were of use to take it or to let him talk, so he disappeared smiling and promising to the guys that in the future, they will see him again.
After fixed all (and after that Elisa was reassured because both the boys were ok), the group came back to the Kaldea's Palace, where the old man said to Kai that in order to destroy Unwetter are necessary Babbo's memories, and because of his similar blood, he could be his User.
Now, they need to search the Magic Stones, where there were hiding Babbo's memories, of when he was one of the old man of Kaldea. These Magic Stones where disperse on MÄR Heaven, and because of this, they need to go on a journey in order to find them, and obviously, Kai doesn't want to blench.




















































Marchen Awakens Romance (MÄR Heaven) by Nobuyuki Anzai, anime by TV Tokyo, all rights reserved.
This is a fansite, we don't intend violate those rights.
marheavenj.net since 17.07.2006 (c) 2006 Diana & Dorothy Vietata la riproduzione anche solo parziale.