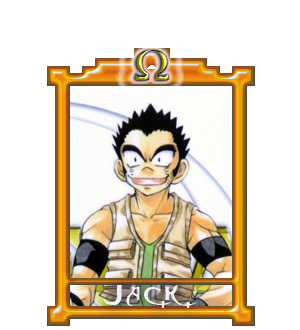 Even if time passed, Jack isn't changed that much.
He became a good farmer, and had a family with Pano. It seems to be beefier and his beans have a stronger power than the past ones.
He has not an important role.

ÄRMs: Battle Shovel, Earth Wave, Magical Bean, Magic Mushrooms, Mehitos, Kikazoku Fire.